Scars
After operations many patients suffer from painful or cosmetically unsatisfying scars.
Scars might lead to discomfort because of the adhesions to the surrounding tissue. Depending on the location, they can be removed with special surgical techniques or treated mechanically to soften them. It is important to adapt the scar to the natural skin lines and layer again, to regain the mobility of the tissue.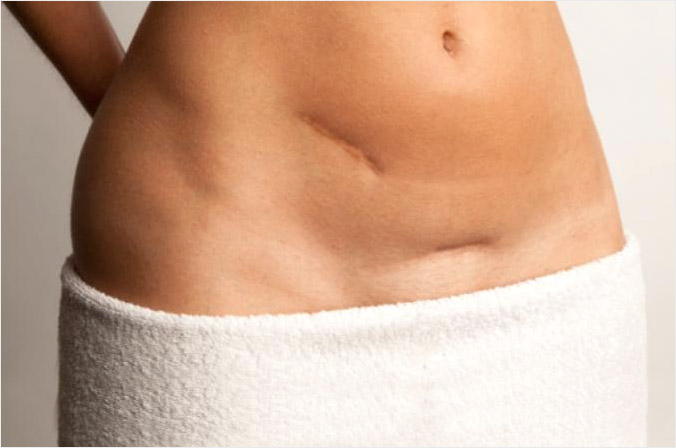 Most of these interventions are done in my practice, under local anesthesia. Furthermore, I offer a range of non – surgical treatment options, like ultrasound, high frequency or cranio – sacral therapy, to regain the elasticity of the tissue. The scars become more elastic, less visible, and therefore cosmetically more satisfying.
Please contact us for further information